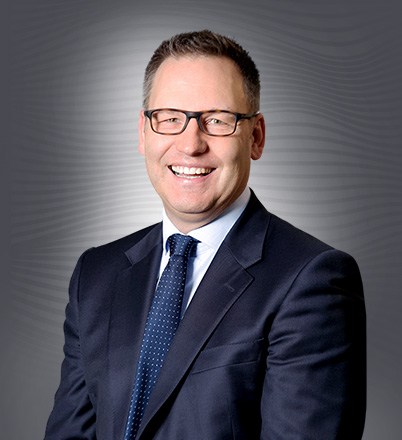 Dr. Christopher Reitz
Orthopaedics & Sports Medicine
Dr. Christopher Reitz was born and raised in Germany.
After completing his medical training at Johann Wolfgang von Goethe University Frankfurt, Germany, Chris began his Orthopaedic training at Frankfurt University Hospital.
During that time he also gained specialist accreditation in Sports Medicine and Emergency Medicine in Germany.
In 2006, Chris came to Australia to gain further experience in General Surgery and began work at Prince of Wales Hospital in Randwick, Sydney.
He then went on to Orthopaedic training and completed the program conducted by the Royal Australian College of Surgeons and the Australian Orthopaedic Association. Dr. Reitz is a fully Australian trained and qualified Orthopaedic Surgeon.
Chris provides care for patients with:
General orthopaedic problems.
People suffering from sports injuries.
People of all age groups who might require upper limb or lower limb surgery. And patients requiring surgery after trauma.
Chris performs Shoulder, Hip and Knee arthroplasty (replacement) surgery - implementing the latest European treatment regimes.
Chris does have extensive training and experience in minimal invasive anterior and standard posterior hip replacement surgery.
He performs computer and robotic assisted partial and total knee replacement surgery.
Chris has also a special interest in:
Non operative treatment modalities in osteoarthritis and musculoskeletal soft tissue injuries, with training and experience in the latest techniques of PRP and stem cell treatment currently used in the USA and Europe.
MIS - Minimal invasive foot and Ankle surgery.
Chris currently holds VMO appointments at Bankstown- Lidcombe Public Hospital and at St. George Private Hospital.
Dr. Reitz has teaching and research experience and is currently a lecturer at the UNSW South Western Sydney Clinical School.
Outside of medicine Chris has a great passion for sport. He was part of the German National Field Hockey Team and is a Triple Olympian - competing in the 1992, 1996 and 2000 Summer Olympic Games in Sydney. Chris is a winner of the Gold medal at the Olympic Games in Barcelona 1992.